Articles
EMR: EMR software, EMR software systems
What is EMR?
EMR stands for Electronic Medical Record.
EMR Software:
"EMR" Electronic Medical Records, also known as "EHR" Electronic health records are extreme
Ly complex and complicated systems. The EMR software system is related with Patient care and their medical recordkeeping, but the management of the EMR software system and its adoption has been very difficult for many Doctors and operators in the healthcare industry.
There are some considerations that needs to be taken into account when selecting a particular HER system. Some of the things that need to be considered are
Cost
How easy it is to use
And how the solution is going to be hosted is one of the top consideration
But apart from this there are other things that need to be prioritize which are the implementation process and the training support, practice specific workflow, and interoperability with other systems. The EHRs may differ in terms of functionality and that's why they are highly customizable, and as Doctor's are often divided in teams so what works for one team is not necessary that it will work for the other team of doctor's.  So it's very very important to get a demo of each EMR software system before you actually decide to purchase it.
Today, in modern health care centers, clinics and hospitals the EMR software is important. The wrong selection of the EMR software system can be a headache and it can significantly disrupt your day to day operations, and you may find it very difficult to use. You can of course make your practice much more efficient, if you made the right choice which will make you able to deliver a best quality of care to your valuable patients.
EMR EHR Software Systems:
Docta Medical Software. EMR EHR Practice management software. Schedulling, Billing, all in one.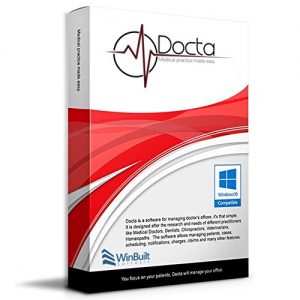 Docta Medical Practice Management Software: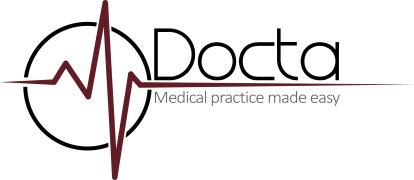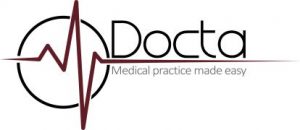 Docta is daily becoming the favorite and most popular EHR (electronic health records) and medical practice management solution for all practices.
From scheduling the appointment to creating claims, Docta is a superior alternative for managing your medical practice, organize your patients, avoid paperwork and get paid faster.
Docta Professional installation will run on your home or office Windows based computer, connect to all the computers in your local network and update itself periodically to include the latest technology.
If you are on the go and need constant access to your patients wherever you go, from ANY MOBILE DEVICE, Docta247 is the best cloud solution for you to get access to all your patients, schedules, records, files and all our amazing features.
For more detailed information, Software Review and Purchase click on the link below:
2. E-PracticeSoft Professional
Patient Scheduling, Medical Billing All in One, Multiuser, Windows PCs only.
Easy-to-use yet powerful combination of EMR Software and Practice Management Software for medical offices in one Program.
Features Multiuser administration and staff password protection, Managing various Roles and Permission for privacy and security.
Advanced multi Document management and handling
Drug Groups, names, dosages, quantities, administration and frequencies and easy patient assignment
Insurance Company / Providers Easy check, maintenance, storage and retrieval
For more details, Software pricing and Review click on the Link Below:
3. EMR Software and Practice Management, Patient Scheduling, Medical Billing All in One (Online Access Code Card) Windows, Mac, Smartphone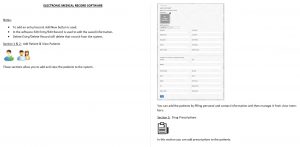 Add and track Drug Prescriptions for patients
Add and track Allergies for patients, record consultations
Maintain a record of the diagnosis with images
Record edit and maintain appointment records, documents and images
For more details, Software pricing and Review click on the Link Below:
4. DDMS "Dynamic Database Management System" Medical Record Health Patient Tracking Monitoring Database Software EMR EHR
Add unlimited number of Fields to describe your patients, procedures, drugs, inventory, and more
Import and export data with CSV file formats
Add your own company contact information and Logo to your printouts, and change the font, text size, and color of your printed documents
Fully customizable views and reports to display and analyze data
Print labels to Brother and DYMO label printers
For more details, Software pricing and Review click on the Link Below:
https://amzn.to/2Wq465V
DISCLAIMER:
Please Note: these are affiliate links. I may make a commission if you buy the components through these links. I would appreciate your support in this way!