Mediatek dimensity 920 Chipset:
Mediatek dimensity 920 Chipset complete review on redmi note 11 pro max- Hey what's up guys welcome back to my website. In today's article, I'm going to review Mediatek dimensity 920. We will be covering its complete performance, its spec sheet, its supported devices, and its supported cameras chargers, etc. So let's get started.
The Mediatek dimensity 920 is out and it's out with completely awesome features like 4k hdr video capture hardware, the Mediateak intelligent reflection displays at 120-hertz refresh rate, full hd plus displays boosted gaming performance with the octa-core arm cortex A78 cores upto 2.5 gigahertz, and also they'll be using the ultra-fast lpddr5 memory and they'll be using the ufs 3.1 storage, on the other hand, it is capable of 5gintegrated modem that is using the 120 megahertz spectrum.
It is a true dual 5g sim standalone. Now let's talk about exceptionally power efficient the MediaTek chip and its array of the technologies inside are all optimized for exceptional power and efficiency it means that they are using six-nanometer chipset which is more efficient and faster. They are also using the faster Wi-Fi six gives the better signals and in 2.2 antenna fully integrated connectivity gives you compact correct form and the better efficiency.
Amazon Links:
Check these out:
*Please Note: These are affiliate links. I may make a commission if you buy the components through these links. I would appreciate your support in this way!
Now let's talk about some overview of the Mediatek dimensity 920.The powerful 5g smartphone with intelligent display and an incredible 4k hdr capture. The Mediatek dimensity 920 is designed to appear smartphone users who has love cameras big bold and fast displays it also has the MediaTek intelligent refresh rate it is the same refresh rate they are using which means that they will be using the smart dynamic displays so that you can choose from 1 to 120hertz. The mediatic intelligent refresh rate is that the refresh rate is adjustable 1fps to 120-hertz refresh rate in apps and animation, web pages, and in gaming also.
It is capable of a 4k hdr video capture engine with a flagship-level great noise reduction the Mediatek dimensity 920 incorporates a unique hardware accelerated 4k hdr video recording engine. It also support the latest 108-megapixel camera among multi-camera arrays that can photograph35 percent more details versus the previous generation dimensionally chipset.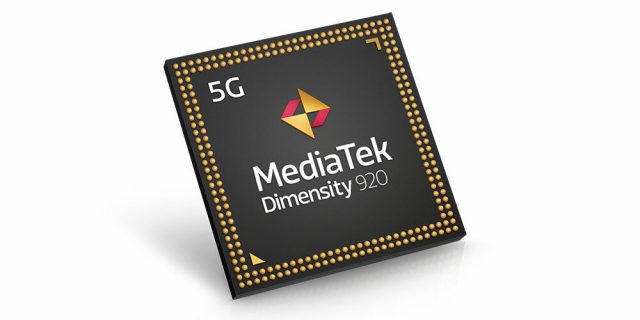 It is also boosted in gaming performance because it is using arm cortex A78 CPU frequency up to 2.5 gigahertz offering it an exceptional performance for snapper app response, faster games, and a better-connected experience. It is also using the arm malig68 GPU, which features the technology of a bigger g78 gpu but with a design optimized for power efficiency extending battery life even further for mobile games. The Mediatek dimensity 920 offers up to nine percent faster gaming performance.
The Mediatek dimensity 920 also comes with the lpddr5ramand the ufs 3.1 storage also comes with the lpddr4x memory and the 2.2 ufs 2.2 storage enabling them different smartphone design based on the market performed expectation and pricepointso that means if you are going to make a mid-ranger then you can use the lpddr4x ram and the ufs 2.2 storage that will cost less and will be efficient for the user and if you are going to make a better smartphone then you can use the lpddr5 for the ufs 3.1 storage.
It is fabricated on 6 nanometers chipset so that means you, that is more power-efficient than the other chipset; also faster carrier aggregation 5g enables a high average speed and seamless handover between two 5g connections across the course layer.It is a user receives over 30 percent greater throughout layer coverage because of 120 megahertz spectrum.
Now let's talk about dual sim technology. The Mediatek dimensity 920are also supports the dual sim 5G technology it means you can enable5g on both Sims.
Now one of the most interesting things that it is in this processor comes with Wi-Fi6it is a faster, efficient, and more reliable internet connection. It is also coming to the fiber engine 3.0 networking engine so that means you got a better connection, you got a better mode for gaming, better read and write speed.
Let's talk uh as talk about the PUBG Mobile so. The pub game also always depends on upload speed so means you will not get any200 plus pings.
Now let's talk about the complete list, complete specifications of the MediaTek dimensity 920. The Mediatek dimensity 920 uses the two cortex, one cortex arm cortex A78, of course, they are using the high-performance cores and the second type is arm cortex a55 which is power efficient cores there are octa cores. the CPU is 64 bit. The display on the other hand they are using the full hd plus display with a max refresh rate of 120 hertz and it is ai accelerated means it is that dynamic so you can choose from 1 to120 hertz. the memory and storage they are using it are lpddr4x and lpddr5 as mentioned as ufs 2.1 and ufs 3.1. The graphics on the other hand are using the Mali g68 mc4 graphics which is new and which is more efficient and more powerful than other previous Mediatek dimensity chipsets.
The connectivity, as we talked about the connectivity they are using the WI-Fi 6 and the version of Bluetooth5.2.
The max camera setup will be 108 megapixels and 20 megapixels wide or 20 mega megapixel telephoto. The max video capture resolution is up to 4k. The camera features hardware videos xdr,3x, xdr, ISP, and much more.