Description:
Vivo T1 Pro, is it a good upgrade from the last-gen Vivo T1? So, I'm going to review its Display, Design and build, Performance, Memory, Storage, Software, Battery, Camera, Main camera, Lenses, Selfie camera, Connectivity, Network, Sound, and pretty much everything that comes in this device. And at the end, I will tell you my final thoughts about this phone also I'm going to tell you the price.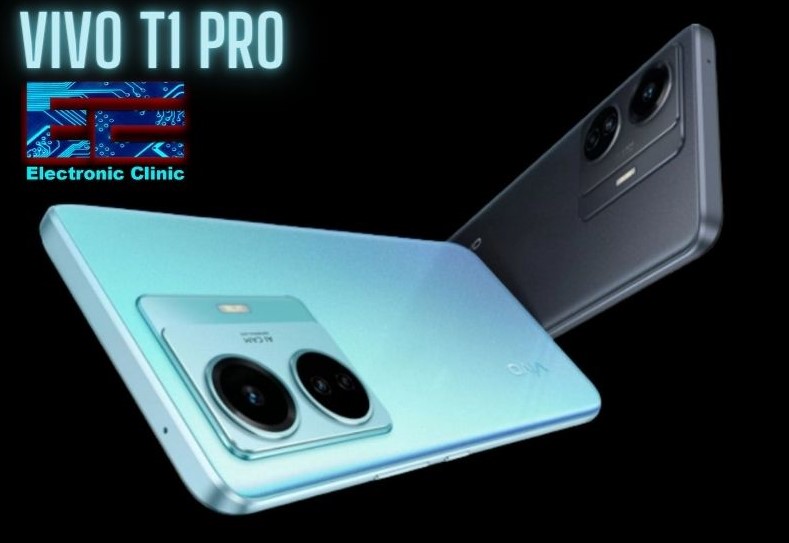 Amazon Links:
*Please Note: These are affiliate links. I may make a commission if you buy the components through these links. I would appreciate your support in this way!
Vivo T1 Pro:
Display:
| | |
| --- | --- |
| Type | AMOLED |
| Size | 6.44 inches |
| Resolution | 1080 x 2404 pixels |
| Aspect ratio | 20:9 |
| PPI | 409 ppi |
| Refresh rate | 60 Hz |
| HDR support | Yes, HDR10+ |
| Screen protection | Tempered glass |
| Screen-to-body ratio | 85.1% |
| Display features | – DCI-P3 |
Vivo T1 Pro has an amazing 6.44 inches AMOLED, 60Hz display, HDR10+ support, and a peak brightness of 1300 nits.  It is also Full HD+ with a PPI density of 409. This display is accurate and fast with 60Hz support. The gaming experience is also going to be very good because of its 60Hz refresh rate and also the content watching will be good with deep blacks and high contrast ratio. Thanks to DCIP3 technology. Vivo T1 Pro is using the AMOLED panel. Which is good and can deliver faster performance with no touch lag issuers. The display is also protected by Gorilla Glass 5. Vivo is known for its good software optimization with its new custom ROM.
DESIGN & BUILD:
| | |
| --- | --- |
| Height | 159.7 mm (6.29 inches) |
| Width | 73.6 mm (2.9 inches) |
| Thickness | 8.49 mm (0.33 inches) |
| Weight | 180.3 gramm (6.36 oz) |
| Waterproof | No |
| Rear material | Plastic |
| Frame material | Plastic |
| Colors | Black, Green |
| Fingerprint scanner | Yes, in-display |
Vivo is known for its amazing new designs. Vivo T1 Pro has a new design with new textures on the back, which makes it more futuristic and strong. The rear is made of plastic. The frame is also made of plastic, which makes it a little heavier than other MId-Flagship smartphones. There's no IP68 water and dust resistance. In this Vivo T1 Pro. The phone is protected by a plastic frame that's why it makes it heavier by 180.3 grams. Talking about the design, the Camera bump takes up so much space for the camera itself. I mean we are talking about so many fingerprints on the backside of this phone because it's not a matte finish. The camera bump looks familiar with the OPPO Reno 8 Pro. Talking about the fingerprint scanner it's located in the in-display and has some amazing speeds.
Performance:
Chipset

Qualcomm Snapdragon 778G

Max. clock

2400 MHz

CPU cores

8 (1 + 3 + 4)

Architecture

– 4 cores at 1.9 GHz: Kryo 670 Silver (Cortex-A55)
– 3 cores at 2.2 GHz: Kryo 670 Gold (Cortex-A78)
– 1 core at 2.4 GHz: Kryo 670 Prime (Cortex-A78)

Lithography process

6 nanometers

Graphics

Adreno 642L

GPU clock

490 MHz
Now let's talk about this performance. Vivo T1 Pro launched with the new chipset from Samsung, the Qualcomm Snapdragon 778G. Which scores great on Antutu 9 benchmarks. It also makes the smartphone experience much smoother. The gaming experience is also going to be good thanks to its optimization. Thanks to a Super AMOLED display and 90 Hertz refresh rate with the Qualcomm Snapdragon 778G. The Adreno 642L is one of the most powerful GPUs in a mid-range phone, which makes the Vivo T1 Pro more powerful than the last-gen Vivo T1. You can play PUBG Mobile at a high frame rate thanks to the two big cores of Cortex A78. The two big cores of Cortex A78 are clocked on 2.4GHz which is fast for a mid-range chipset. This chipset is fabricated using 5NM which will help to save battery and produce less heat. The GPU clock is 490MHz which is fast. I already made an article on this chipset hers the link Snapdragon 778G.
MEMORY AND STORAGE:
| | |
| --- | --- |
| RAM size | 6, 8 GB |
| Memory type | LPDDR4X |
| Memory clock | 2133 MHz |
| Channels | 2 |
| Storage size | 128 GB |
| Storage type | UFS 2.2 |
| Memory card | No |
Vivo T1 Pro is launching with 3 variants of ram and 3 variants of storage which are 128GB 6GB RAM, 128GB 8GB RAM. And with the new Snapdragon 778G the performance will be much smoother. The ram is LPDDR4x with a memory frequency of 2133MHz. Vivo T1 Pro has the fastest UFS 2.2 storage. Which will load the apps much faster. There is no SD card support which is no issue because you can get a 256GB model.
Benchmarks:
Antutu 9 Benchmarks
| | |
| --- | --- |
| CPU | 162847 |
| GPU | 155153 |
| Memory | 82164 |
| UX | 130287 |
| Total score | 527180 |
Qualcomm Snapdragon 778G shows the best Antutu 9 scores. We can see a big jump in the GPU and CPU performance. The total performance of the GPU is 155153, which is slower than the Snapdragon 788G Plus. The CPU also shows one of the best scores. It is 162847 which is a bit slower than the Snapdragon 788G Plus. The memory scores also show a significant boost. Qualcomm Snapdragon 778G memory is faster than Snapdragon 765G, and Snapdragon 768G. The Ux is also showing one of the best performances. It is 130287, which is faster than Snapdragon 765G, and Snapdragon 768G. Qualcomm Snapdragon 778G total scores are above 527180. It will depend on which smartphone manufacturers using this chipset with which type of ram. Qualcomm Snapdragon 778G is considerably gaining performance boost and beating some of the latest Chipsets in the Mid-rand category.
Software:
| | |
| --- | --- |
| Operating system | Android 12 |
| ROM | Funtouch 12 |
The Vivo T1 Pro is going to be launching with Android 12 straight out of the box. Which is more customizable than Android 11 and has tons of new features. This new custom ROM is optimized well with new cool animations and wallpapers. This new Funtouch 12 fixes old bugs like touch lags, camera app improvements, new layouts, improved dark mode, and a new gaming turbo engine.
Battery:
| | |
| --- | --- |
| Capacity | 4700 mAh |
| Charge power | 66 W |
| Battery type | Li-Po |
| Wireless charging |  No |
| Reverse charging | No |
| Full charging time | 0.40 hr |
Vivo T1 Pro comes with 66watts of charger. Which can fully charge the Vivo T1 Pro in just 40 minutes which is amazingly fast. There is no wireless charging support. The charging speeds are so good that on 15 minutes of charge this Vivo T1 Pro can last up to 8 hours thanks to that massive 4700MAh battery. Vivo T1 Pro is a full-day phone I mean this phone can last all day long. I can eat my breakfast and watch YouTube, I can eat my lunch and watch YouTube, I can eat my dinner and watch YouTube well what I am trying to say is this is an all-day phone. And after all-day use, this phone will still have a 30-40% battery.
MAIN CAMERA:
| | |
| --- | --- |
| Matrix | 64 megapixels |
| Image resolution | 9248 x 6920 |
| Zoom | Digital |
| Flash | Dual LED |
| Stabilization | Digital |
| 8K video recording | No |
| 4K video recording | 30 FPS |
| 1080p video recording | Up to 120FPS |
| Lenses | (64 MP +8 MP +2 MP) |
Vivo T1 Pro has 3 cameras at the back and main the camera is so amazing that it can take some amazing shots. The Vivo T1 Pro main Camera is 64 megapixel F/1.9. What makes this camera setup even more awesome is that this camera lens is combined with the wide aperture of F/1.9, the wider the aperture the more light will it collect and the more sharp the image and video quality will be. This Vivo T1 Pro can record video at 4K at 60 FPS. This is amazing the video will contain more details thanks to its good optimization software and the high-end processor. You can also record 1080P at 120FPS which will be slow motion. There is Digital image stabilization on the main lens only. This is no impressive as optical image stabilization but, this will make the camera experience more stable and more accurate. The Vivo T1 Pro has 3 more camera lenses. Let's talk about that in detail.
Lenses:
Wide (main) lens

– 64 MP




– Aperture: f/1.8




– Focal length: 26 mm




– Phase autofocus

Ultra-wide lens

– 8 MP




– Aperture: f/2.2

Macro lens

– 2 MP




– Aperture: f/2.4

Camera features

– Bokeh mode




– Pro mode
As I mentioned above that this 64 MP sensor is good. But this Vivo T1 Pro has 2 more camera lenses. There is another camera sensor of 8MP which is an ultra-wide camera. And it's so wide the field of view is 120 degrees which is wider than other smartphones. This camera sensor also has some amazing autofocus. This sensor can take amazing shots with high accuracy. Its aperture is F/2.2, which makes it sharp and contains good tons of subjects. This Vivo T1 Pro has an amazing camera setup, with fast autofocus lenses, high sensors, and good software optimization.
SELFIE CAMERA:
| | |
| --- | --- |
| Megapixels | 16 megapixels |
| Image resolution | 5312 x 2988 |
| Aperture | f/2.0 |
| Sensor type | CMOS |
| Video resolution | 1080p (Full HD) at 30 FPS |
When it comes to selfie cameras I'm a little disappointed. Because it's a MId-Flagship smartphone from Vivo and it only has a 16MP camera. I mean Samsung and Xiaomi are giving 32MP selfie cameras on their Midrange smartphones. And what makes me more concerned is about its aperture because its aperture, which is only F/2.0 means the photos will look accurate as other smartphones, also this camera will catch a lot of light in the night because of that wider aperture. The camera video capabilities are also kept at 1080P at 30FPS only. Which is also not enough for a higher MId-Flagship smartphone from Vivo.
Connectivity:
| | |
| --- | --- |
| Wi-Fi standard | Wi-Fi 5 |
| Bluetooth version | 5.2 |
| USB type | USB Type-C |
| NFC* | Yes |
This Vivo T1 Pro is launching with the Wi-Fi 5 which is faster, more efficient and gives you less latency when compared to the Wi-Fi 4. Which will make the user experience smoother and faster. There is also the support of Bluetooth 5.2. Which is also faster and more efficient than version 5.1. Vivo T1 Pro has the USB type C gen 3.1 support which makes sense because of the 66 watts of fast wire charging so it must need more bandwidth for charging speeds. It also helps with data transfer because it helps with faster read and write speeds. Vivo T1 Pro also has NFC support which is also useful. You can pay, and transfer files at high speeds thanks to NFC support.
SOUND:
| | |
| --- | --- |
| Speakers | Mono |
| Headphone audio jack | No |
| FM radio | No |
The Vivo T1 Pro comes with Mono speakers. This Vivo T1 Pro has nice sound quality with a nice amount of bass in it. This one-speaker sounds average it is not good as the stereo speakers but still good at maiming high volume. Video watching and hearing to music also going to be good. There is no 3.5mm headphone jack which is neither good nor bad.
Colors:
The Vivo T1 Pro is going to lunch in three different colors. Black, Green. Vivo is known for its premium colors with good contexts. I like the Black color because it looks better than these two colors.
Price:
This smartphone is costing around $400 which is great at this point. You got better specs with better design, which is totally worth it.
Final Thoughts:
If you are looking for a good mid-range phone, good gaming phone, good design, good display, and amazing performance then this Vivo T1 Pro is worth buying. Because it has all the needs that a good consumer needs.
So, this was my full review of this Vivo T1 Pro.
If you guys learned something new then make sure to check out my other articles as well as my YouTube channel.
My YouTube Channel Link: