Basic Electronics
Cordless Drill Machine Dead battery Hack, Rechargeable drill machine battery
Cordless Drill Machine Dead Battery Hack, Description:
Drill Machine Dead Battery- This is the 14.4V Power Craft Cordless Drill machine which I have been using for quite a long time and now its battery is completely dead. I searched for the same battery but unfortunately I didn't find it in any local shop. So, I decided to use my engineering skills to use something that can be easily arranged, and can be used without putting a lot of efforts.  The battery terminals are clearly marked with + and – signs.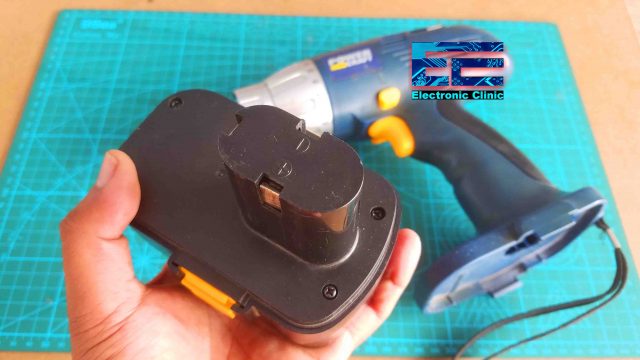 The battery charger is just fine as you can see the green light is turned ON. I am not sure if you can see the green light. But you can clearly see this in the video given at the end of this article.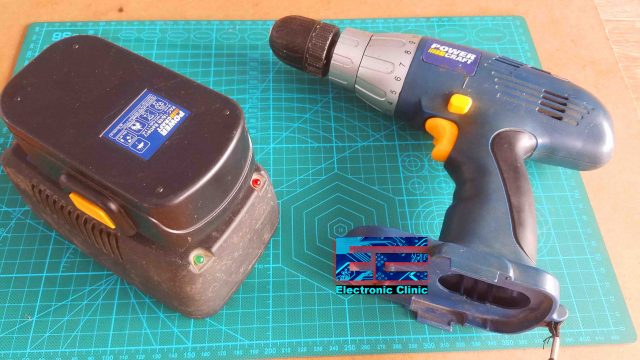 When I plugged in the Drill battery the Red light turns ON and then starts flickering for a few seconds and then completely turns off. Anyways I am going to wait for a while and let's see if this will charge the battery.
I am back after charging my battery for a few minutes. After charging the battery I checked the voltage using my digital multimeter, the voltage was greater than 12 volts and less than 14.4V, technically it should be greater than 14 volts, but anyways this voltage is also more than enough to power up my drill machine. So, I plugged in the Drill machine battery, all I got was just a 1 to 2mm movement and then my battery completely discharged. I again checked the voltage and in just 1 second the battery voltage dropped to 4 volts.  This means that the battery is completely dead and there is no way I can run this drill machine using this battery.
Now I have three options.
I can get the same exact battery. Seriously I searched for it but I couldn't find it.

I can use Lithium-ion batteries. Now this can be expensive and very time consuming as I will need to make series and parallel connections and moreover I don't have a spot welding tool. So, I am going to reject this idea. But if you have the time and Spot welding machine then you should go for this.

I can use a Lipo Battery to power up my Cordless Drill Machine. Lipo batteries are available in different sizes and they are quite powerful and can be easily arranged.
So, in this article, you are going to learn how to run any drill machine using a Lipo Battery Pack. In the End I will share with you the final test results. Without any further delay let's get started!
Amazon Purchase links of the world's best Cordless Drill Machine, if you want to check.
*Please Note: These are affiliate links. I may make a commission if you buy the components through these links. I would appreciate your support in this way!
I started off by opening up the battery.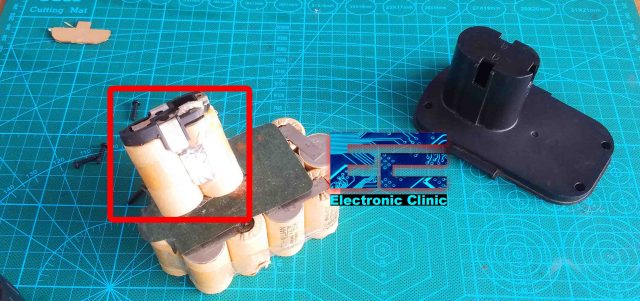 I will need these two batteries to which this plastic holder is attached, these batteries are disconnected, the reason I am using these batteries because these nicely fit inside the battery casing and make a nice contact with the drill machine terminals.
I soldered the Red and Black wires of this male type T plug with the contacts, so that I can easily connect this with the Lipo Battery.
As I showed previously the battery holder is marked with + and – signs. The Red wire should be on the + side and the Black wire should be on the – sign which is the ground contact.
The black wire is connected with the left contact while the Red wire is connected with the contact on the right side. Make sure the red wire connects with the contact that has the + sign.
Our basic connections are completed, and now all we need is to connect a Lipo Battery. At this point you can select a lipo battery with voltage 18Volts.
Right now I have this 3S 11.1V lipo battery pack which I have been using for powering up my RC airplanes, So for now I will use this for testing my Drill machine and later I will replace this with a 4S Lipo battery pack. The remaining plug can be used to charge the lipo battery.
So, finally, I packed the Lipo Battery pack inside the battery container.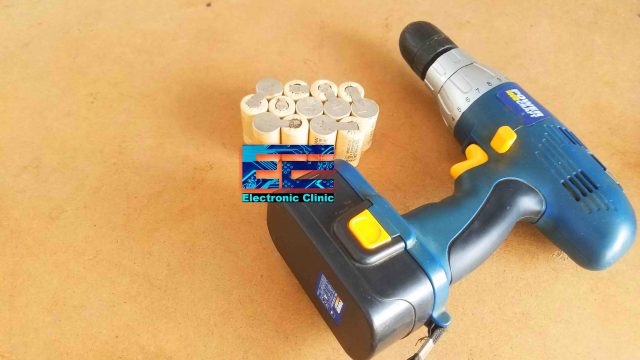 This is how everything looks. I tested it and I was amazed with the results. Even on such a small size lipo battery it worked perfectly, which I believe is just fine for my DIY projects. I hope you have learned something new from this article. For the practical tests watch video given below. Don't forget to Subscribe to my website and YouTube channel, if you want to learn how to make RC planes, Wireless Projects, Electronics based projects, Arduino based projects, etc.
Watch Video Tutorial:
Coming soon…