Advance Electronics
Soldering Iron Pen AE560W from ATETool Review and Soldering Test
Soldering Iron Tip Types: Knife or K series tip, Chisel or D series tip, Conical or B series tip and Bevel or C Series Soldering Tip
Soldering Iron Pen AE560W:
Soldering Iron Pen AE560W from ATETool Review and Soldering Test-In this article, I will completely review and test the AE560W Soldering Iron; that I recently got from ATETool.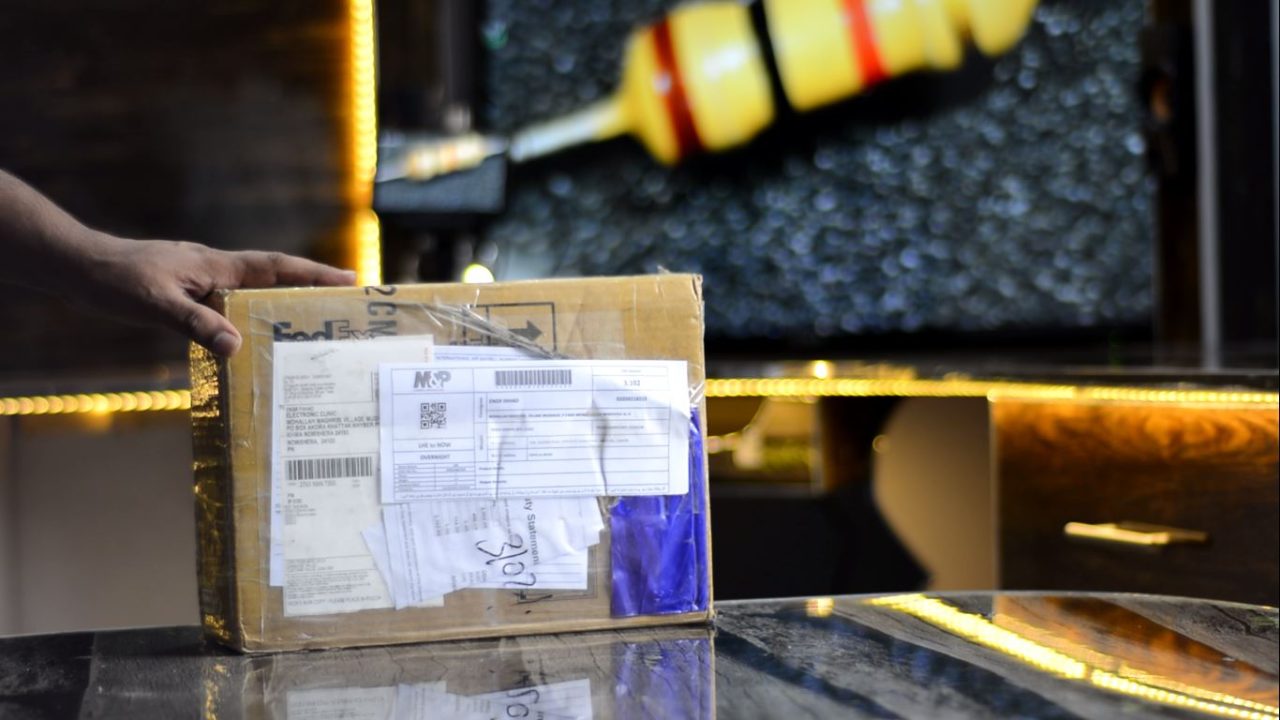 I was eagerly waiting for this package; because inside this box is a Soldering Pen and a soldering Station. So, let's go ahead and start the unboxing.
On the left side is the Soldering Iron or Soldering Pen. And on the right side is the ATETool Multi-function Soldering Station; I will review and test this soldering station in one of my upcoming videos and articles.
For now, I am going to start with the ATETool AE560W Soldering Iron. I will completely review this soldering Iron and I will also share with you the soldering results while using different types of Soldering Tips.
Amazon Links:
Soldering Iron with Adjustable Temperature
Other Tools and Components:
Super Starter kit for Beginners
PCB small portable drill machines
*Please Note: These are affiliate links. I may make a commission if you buy the components through these links. I would appreciate your support in this way!
I am going to use my Andonstar digital microscope for recording the Soldering so that you guys can clearly see the finishing results. So, let's go ahead and open up this box and see what's in the box.
Inside this box you will find the ATETool AE560W Adjustable Constant Temperature Soldering Iron User Manual. And in this User Manual, you will find every bit of information. I highly recommend you guys should go through the user manual before you power up the soldering iron. You can also visit the ATETOOL official website if you wish to know more about this soldering iron.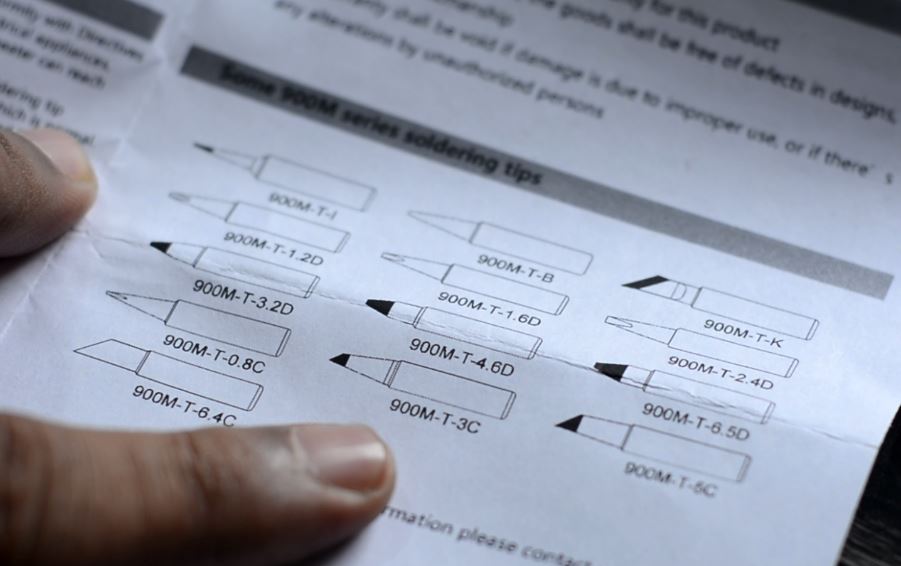 Anyway, in the user manual, you will also find information about some 900M Series Soldering Tips. I personally, don't have all these soldering tips, but I have got some of the most commonly used soldering tips, which I am going to use with the soldering iron.
I already have a very detailed article on how to use different types of soldering iron tips, in that article I have each soldering tip in quite a detail.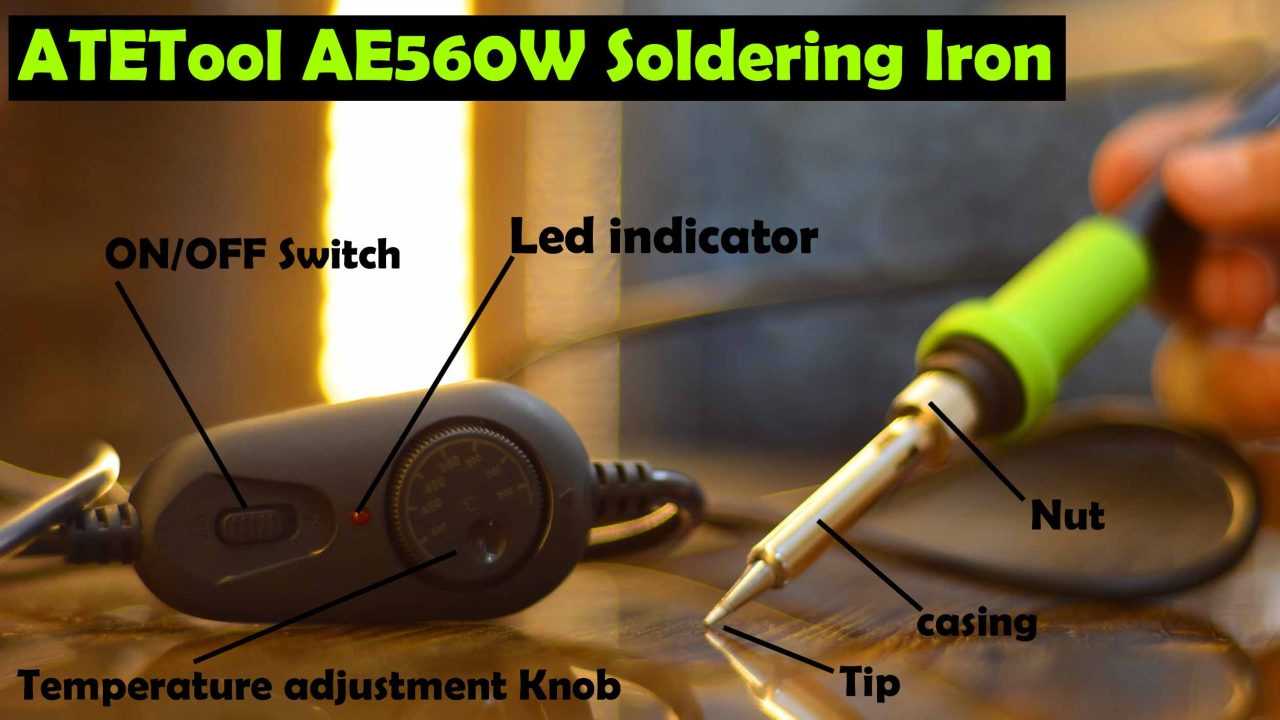 Now, this is the ATETool 60W Soldering Iron, it supports a wide range of input voltages from 110 to 230Vac. Its Model number is AE560W. It has this 900M-T series tip which is switchable. Simply unscrew the Nut, Remove the casing, and replace the current tip with a new one as per your soldering job.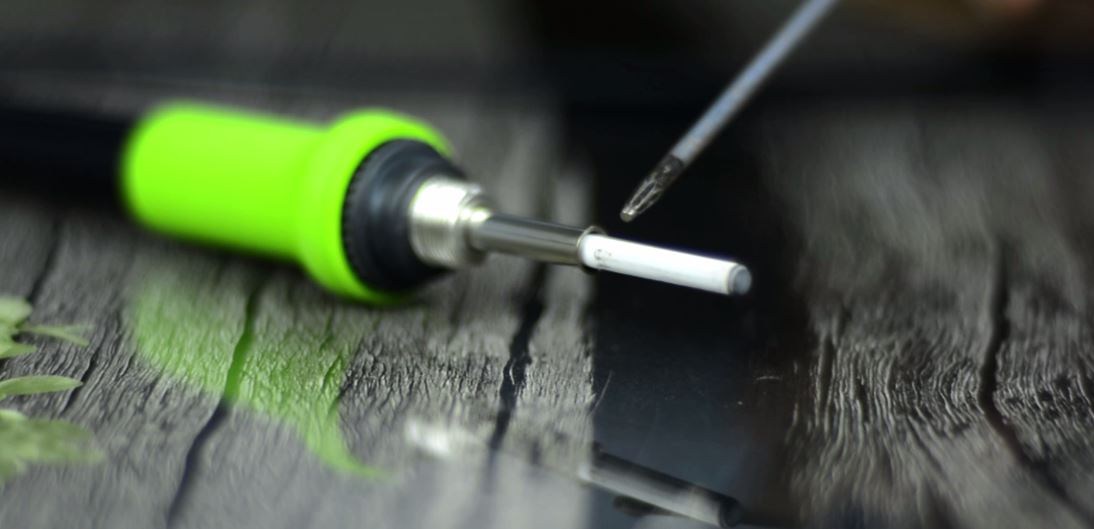 This is a ceramic ATETOOL PTC two-core heating element. For now, I will continue with the same soldering iron tip which is designed with an electroplating protective layer that can greatly prolong its service life. This soldering iron is so slim and lightweight that you can hold it like a pen. And it's suitable for all kinds of the soldering process.
It has an ON/OFF button and obviously using this button you can turn ON and turn OFF the Soldering Iron.
Using the temperature Knob you can set different temperatures between 200 and 500 degrees Celsius; with temperature stability up to ±5 Degrees Celsius.
There is also a Red color indicator light. When you switch ON the soldering Iron; the soldering iron is on temperature rising, set the temperature as per your soldering job. The indicator light flashes when the temperature is below the set temperature. When the indicator light stops flashing it means the soldering iron is ready for work.
 

Manufacturer

  ATETOOL

  Model number

  AE560W

  Power

  60W

  Input voltage

  110VAC / 230VAC

  Temperature range

  200-500℃ (392-932℉)

  Heating element

  two-core PTC heating element

  Soldering tip

  900M-T series tip

  Power cord length

  0.5m

  Handle cable length

  1.2m

  Net weight

  174g

  Temperature stability

  ±5℃/±9℉ (when temperature >200℃/400℉)

  Tip to ground resistance

  <2Ω

  Tip to ground voltage

  <2mV

  Warranty

  12 months

  Packing list

  1 x Soldering iron




  1 x User manual
So, let's go ahead and do some soldering.
Altium Designer + Altium 365 + Octopart: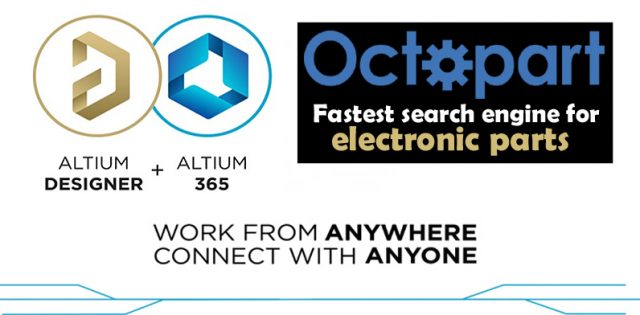 Altium 365 lets you hold the fastest design reviews ever. Share your designs from anywhere and with anyone with a single click. it's easy, leave a comment tagging your teammate and they'll instantly receive an email with a link to the design. Anyone you invite can open the design using a web browser. Using the browser interface, you're able to comment, markup, cross-probe, inspect, and more. Comments are attached directly to the project, making them viewable within Altium designer as well as through the browser interface. Design, share, and manufacture, all in the same space with nothing extra to install or configure. Connect to the platform directly from Altium Designer without changing how you already design electronics. Altium 365 requires no additional licenses and comes included with your subscription plan.
Get real-time component insights as you design with Octopart built into Altium 365. Octopart is the fastest search engine for electronic parts and gives you the most up-to-date part data like specs, datasheets, cad models, and how much the part costs at different amounts etc. Right in the design environment so you can focus on your designs. Start with Altium Designer and Activate Altium 365. Search for electronic parts on Octopart.
I recorded some videos with my Andonstar digital microscope. For the practical demonstration, you can watch my video available on my YouTube channel Electronic Clinic. And here are some images.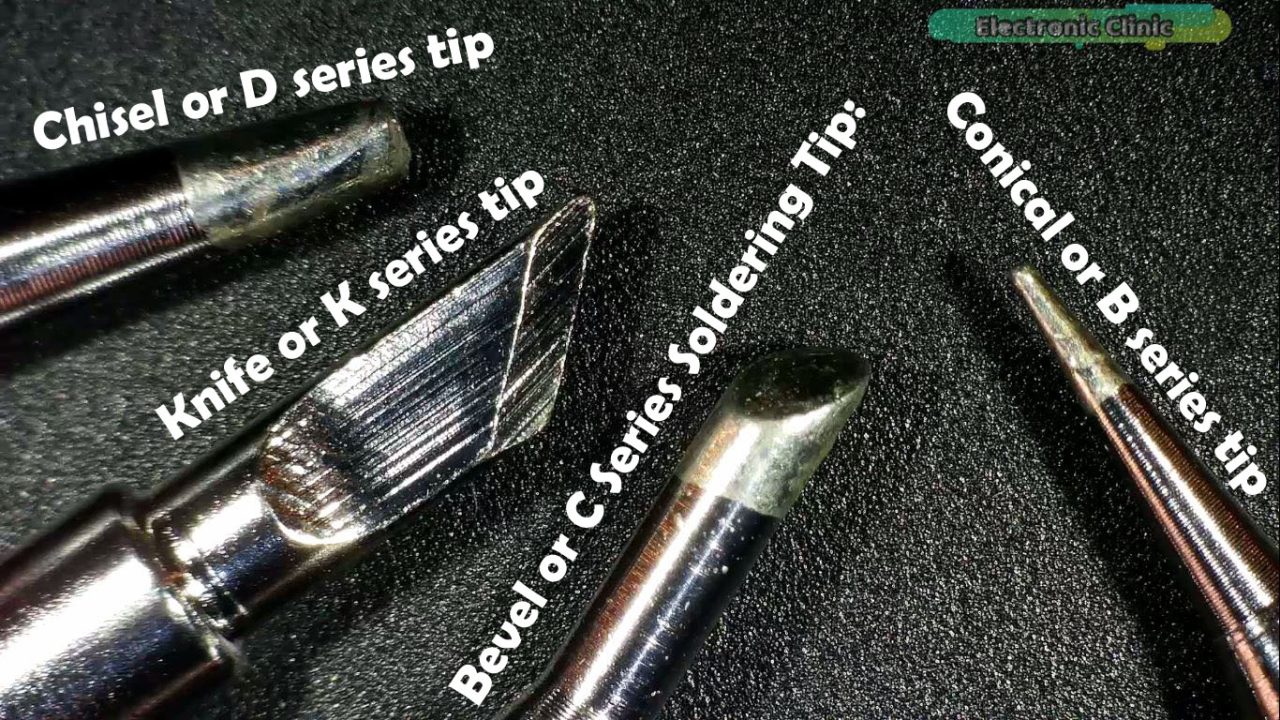 Knife or K series tip:
Chisel or D series tip: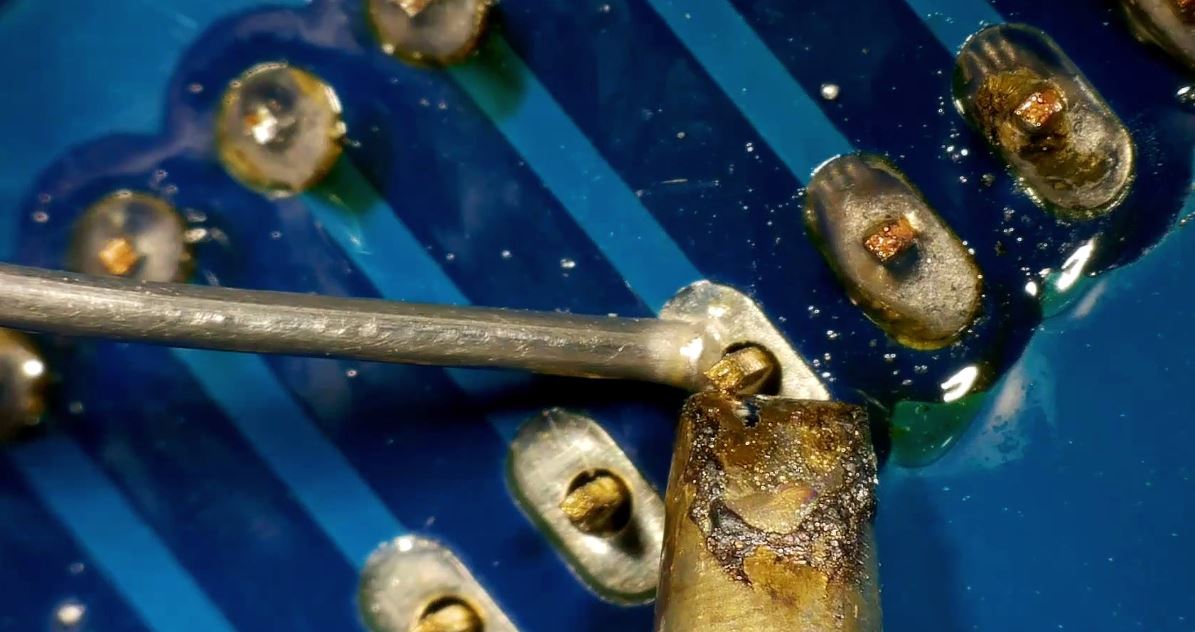 Conical or B series tip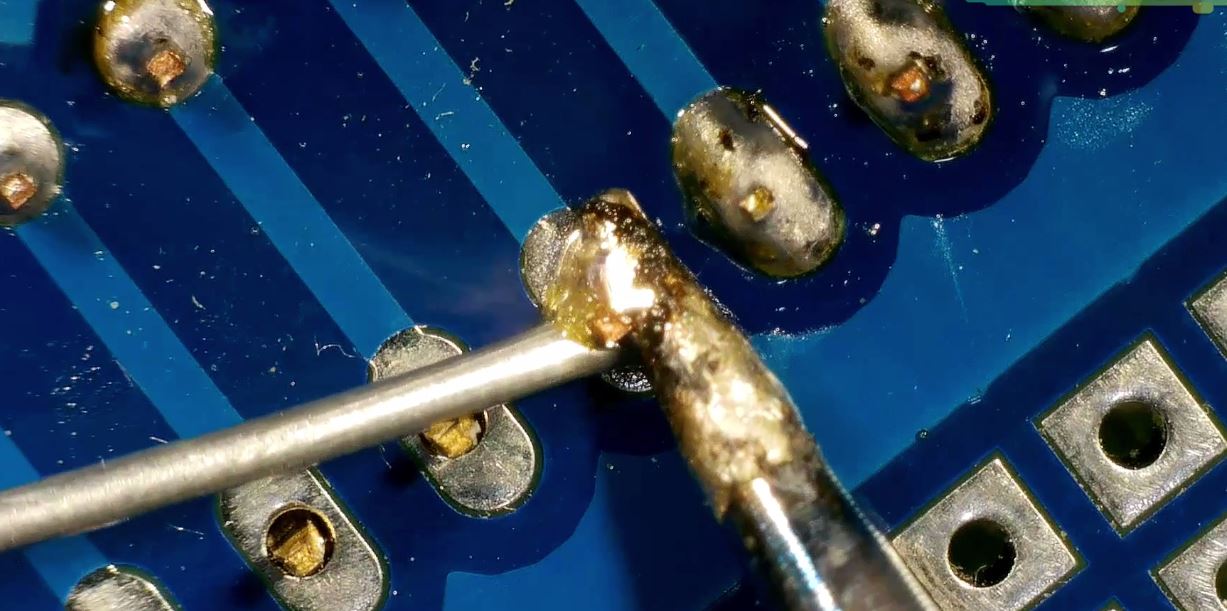 Bevel or C Series Soldering Tip:
Over the years I have used many soldering irons, but the temperature stability of this soldering iron is outstanding as it uses Patented close-loop automatic constant temperature control technology to ensure high stability, excellent performance, and precise accuracy. So, that's all for now.
Watch Video Tutorial