Articles
Solarwinds RMM, NPM, SNMP, and MSP Dashboard
About the SolarWinds: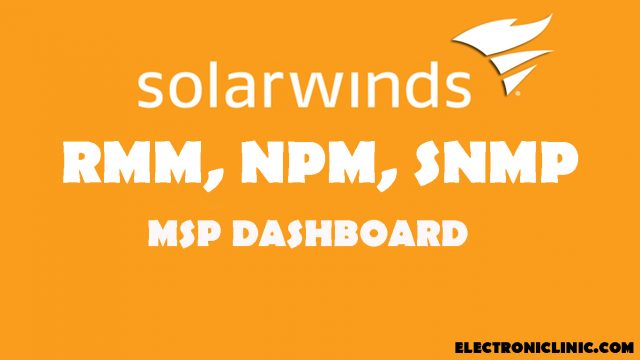 SolarWinds Inc. is a USA company that develops software for companies and businesses to help them in managing their networks, systems, and information technology infrastructure. SolarWinds is headquartered in Austin, Texas, with sales and product development offices in a number of locations in the United States and several other countries around the world. The company was publicly traded from May 2009 until end of 2015, and again from October 2018. The SolarWinds Inc has also acquired a number of companies, some of which it still operates under their original brand names including Pingdom, Papertrail, and Loggly.
SolarWinds
Type:                          Public
Industry:                    Software
Genre:                        Networking monitoring
Founded:                    1999
Founders:                   Donald Yonce and David Yonce
Headquarters:           Austin, Texas, U.S.
Employees:                 2500
Website:                     solarwinds.com
SolarWinds Products:
Network Monitoring Software
NetFlow Traffic Analyzer
Network Configuration Management
Log Management Software
Server Monitoring Software
Virtual Machine Monitor
Storage Management Software
Database Management Software
SolarWinds released its first products, Trace Route and Pin Sweep, earlier in March 1998 and released its first web-based network performance monitoring "NPM" application in November 2001. According to Michael Bennett who became the chief executive office in 2006, the name SolarWinds was chosen by an early employee and that the company has nothing to do with Solar or Wind power. In 2006, the company moved its head quarters to Austin, Texas, where about 300 of the company's total 450 employees were based as of 2011.
What is SolarWinds RMM?
RMM stands for remote monitoring and management. SolarWinds RMM is a remote monitoring and management software designed for IT professionals and MSPs (managed services providers). It is a network management solution, which provides IT service providers advanced tools to be able to maintain, secure, and improve their IT operations. The SolarWinds RMM is also referred to as remote IT management.
Best RMM tools:
Paessler PRTG Network Monitor(Free Trail)
Comodo One
ConnectWise Automate
Pulseway RMM
Kaseya VSA.
SolarWinds RMM "Remote Monitoring and Management"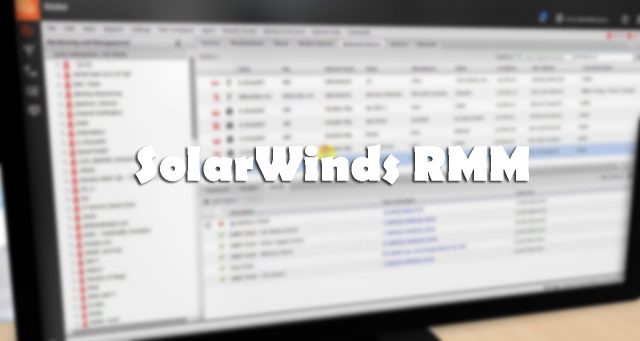 SolarWinds RMM simplifies your life by helping you automate tasks, provide near-bulletproof IT security, and keep track of all of your IT assets from a single web-based dashboard.


It gives you:
Near real-time monitoring and maintenance across platforms and devices
Drag-and-drop automation and scripting
Support for multiple types of devices, such as workstations, servers, network devices, virtual machines, mobile, and Internet of Things (IoT) devices
Patch management
Remote access
Managed antivirus
Web protection
Service desk integration
Hybrid cloud backup and recovery
Asset and inventory tracking
Prescriptive analytics that helps you prevent IT issues
It's easy to get started. Click on the link below for a free trial.
Atera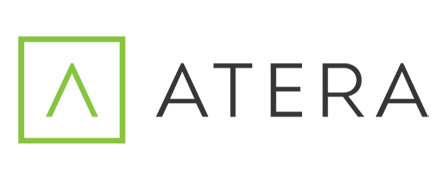 Atera's RMM software brings your MSP business together. It's Truly the best software for MSPs out there. From remote monitoring & management to powerful ticketing and customer satisfaction surveying. Less Hassle, more control and an MSP strategy that actually works.
RMM (remote monitoring and management):
With Atera's RMM platform you can be proactive, and spot issues before your customers, with powerful root-cause analysis, patch management and more.
Remote Access and support:
Stay connected and productive wherever you go. Fast, easy remote access including file transfer and multi-screen support.
PSA (Professional Services Automation)
Atera's PSA solution is powerful, seamlessly integrated helpdesk. Complete visibility on all aspects of your business performance.
Disruptive Pricing, Unlimited Devices:
Atera's RMM software is an MSPs and it Professionals dream. It's transparent, predictable, technician-based pricing plan with unlimited servers and workstations. Cover it all, with no blind spots.
Packed with All the tools an MSP business needs
Real Time Alerts:
RAM usage, hard drive, CPU load, AV, customized event viewer alerts plus much more.
Custom Scripting:
Scripts, execute and track custom maintenance tasks. Further, automate your IT management.
Contracts & SLA:
Manage a wide variety of services with a high degree of flexibility and never miss SLAs.
Much more… for a trail version and more details visit etera.com


Site24x7 Server Monitoring
The most Flexible Cloud Monitoring Solution. Site24x7 was boron when the collective IT expertise of ManageEngine, a world class IT management software suite and ZOHO a SaaS leader for business and productivity applications came together to build a solution for IT and DevOps. From startups and SMB's to Fortune 500 companies and governments, Site24x7 helps IT and DevOps teams of all shapes and sizes break down the complex relationships between their IT infrastructure, applications, customers, and businesses.
Paessler PRTG Network Monitor
Pasessler PRTG Network Monitoring  PRTG monitors your whole IT infrastructure 24/7 and alerts you to problems before users even notice. Click on the download button and signup for a free trial.
PRTG Features to help you monitor anything:
FLEXIBLE ALERTING
MULTIPLE USER INTERFACES
CLUSTER FAILOVER SOLUTION
MAPS AND DASHBOARDS
DISTRIBUTED MONITORING
IN-DEPTH REPORTING
Comodo One
Comodo is a major player in connection security services. The company has created a free remote monitoring and management platform, called Comodo One. This is a "Freemium" tool because the basic system is free to use, but you have to pay for extra features, such as the connection security features. As RMM is all about remote access over the public medium of the internet, it is likely that any company would ever use this service without security. So, in a roundabout way, you end up paying for Comodo One. Given that Comodo has an excellent reputation for its cybersecurity products, the protection in Comodo One is worth paying for.
31 benefits
IT System Management & Automation
IT Automation Library and Scripting
Comprehensive Audit and Inventory
Business Automation & Management
Service Desk / Ticketing Platform
Customer Relationship Management
Contracts, Invoicing and Billing
Timesheets & Dispatchers Workshop
Outlook Sync and Email Connect
Comprehensive Project Management
ConnectWise Automate
The RMM tool that puts automation in your hands.
Invest more time in high-value tasks by automating more of the technical work.
Think about how many hours your techs spend doing the same manual support tasks over and over. With ConnectWise Automate, you can finally say goodbye to repetitive tasks and pesky IT issues for good. We know you won't miss them. To show you the better way to support, you can try ConnectWise Automate for free!
While you're working in ConnectWise Automate, don't forget to try out these things:
Deploy an agent
Approve and install third-party patches
Create a monitor
Create a script
Start a remote control session
Over 7,500 technology solution providers use ConnectWise Automate – see why!
Pulseway RMM
Pulseway  is a Remote Monitoring and Management (RMM) Platform that enables IT professionals and MSPs to manage technology needs of small business – on their own terms – simply, efficiently, and from anywhere.
Pulseway was born of a simple idea: why is it so hard to remotely perform critical actions on your IT systems? That's what we asked ourselves back in 2011. Because we wanted to build a modern, easy to use, cloud-hosted solution with a user-friendly mobile app that abstracted the desktop away.
Kaseya VSA
Automate many common IT processes, including software deployment, patch management, and antivirus and antimalware (AV/AM) deployment, and routine maintenance.
Standardize IT processes with policy-based automation — set schedules for inventory scanning and patching, define management processes for specific machine groups.
Proactively resolve IT incidents with automated processes that respond to alerts.
Take advantage of Kaseya's community-driven Automation Exchange to jumpstart your IT automation – over 500 out-of-the-box scripts, monitors and templates can help you get your job done faster.
SolarWinds SNMP:
Monitor device fault, availability, and performance
SolarWinds® Network Performance Monitor (NPM) uses SNMP monitoring to poll the management information bases (MIBs) on your devices to obtain critical performance metrics. With the SNMP monitoring tools in NPM, you can monitor network fault, availability, and performance of all compatible devices with the ability to create a customer monitor to poll an object identifier (OID) for devices not supported out-of-the-box.
NPM is designed to simplify the detection, diagnosis, and resolution of network issues before outages occur by using an enhanced display of all network device information in fully customizable dashboards and charts. With network management software, you can help ensure the availability of your network and analyze its performance to deliver business-critical applications and services to your end-users.
SolarWinds MSP:
As an MSP owner, you don't have a ton of time to spend sifting through reports and data. However, you do need to stay informed of the health of your operation if you want to stay successful. SolarWinds® MSP Manager™ provides reports and dashboards that make it easy to get a complete picture of your business without having to decipher complex graphs or spreadsheets. From viewing alerts on potential issues to measuring contract utilization to billing, MSP Manager gives you the intelligence you need to make informed decisions that help to grow and improve your business.
SolarWinds Service Desk:
An IT service management (ITSM) solution that understands what it takes to successfully manage your employee services.
Key Features:
Indicident Management consolidates, manages, and prioritizes incoming tickets.
Service catalog standardizes service request and fulfillment processes.
Fully integrated IT asset management compiles hardware, software, Pos, and more.
Service portal for users to have a single place to submit tickets and requests.
With SolarWinds Service Desk you have one place to streamline and organize the tickets and requests that are coming in through different mediums, including email, phone calls, a customized Service Portal, and even the occasional (or extremely frequent) walk up.
Service Desk Integrations:
Enhance your Service Desk and Asset Management Solution by Integrating with over 200 Cloud Applications.