Articles
Wearable Technology Examples, Advantages, and Types
Wearable Technology, Overview:
Wearable Technology– The Wearable technology is also known as "wearables". Wearable Technology as the name applies, is a category of electronic devices that can be worn as accessories "smart watches, health care devices, Bluetooth earphones, etc", fashion technology, smartwear, tech togs,embedded in clothing, implanted in the user's body "Example the RFID chip implant, etc", or even tattooed on the skin. These Wearable devices are hands-free gadgets with practical uses, powered by microcontrollers and microprocessors which enhances the ability to send and receive data through internet, Bluetooth, or Wireless technology, etc.
These wearable electronic gadgets are usually worn close to and/or on the surface of the skin, where they detect, analyze, and transmit information concerning e.g. body signals such as vital signs, and/or ambient data and which allow in some cases immediate biofeedback to the wearer. This may be the body temperature or the persons heartbeats, or the muscles monitoring, or it may be a posture monitoring system, etc. Wearable technology has an assortment of uses which develops as the field itself grows. It shows up conspicuously in end user electronics with the advocacy of the smartwatch and activity tracker. Aside from business utilizes, wearable technology is being fused into navigation systems, advanced textiles, and medical services.
Wearable devices available on Amazon: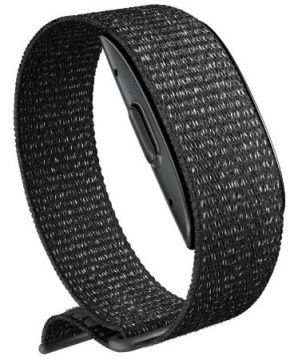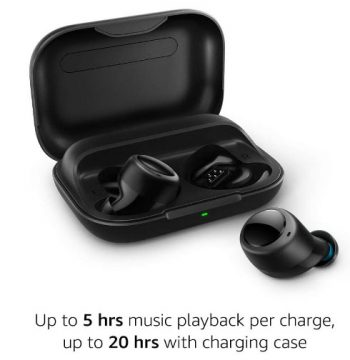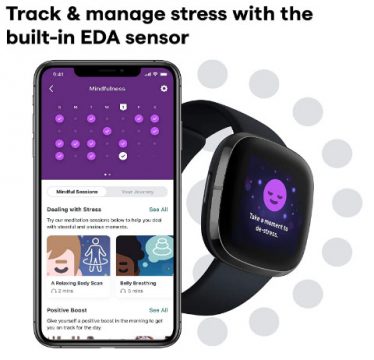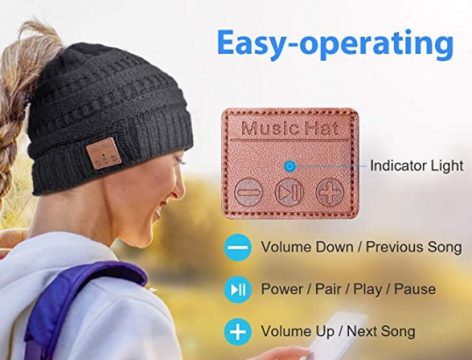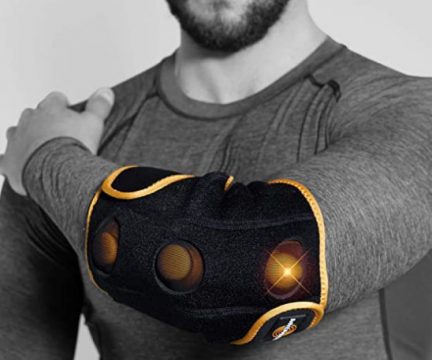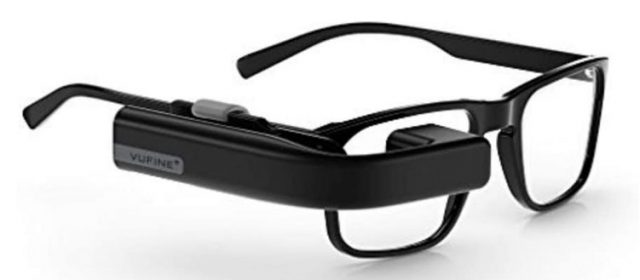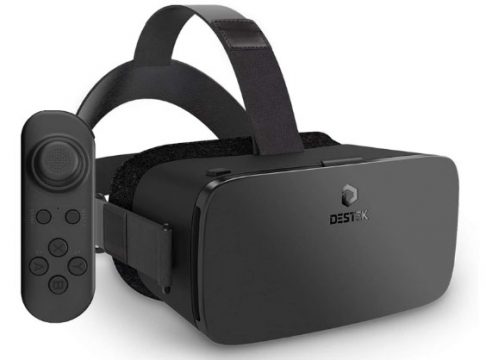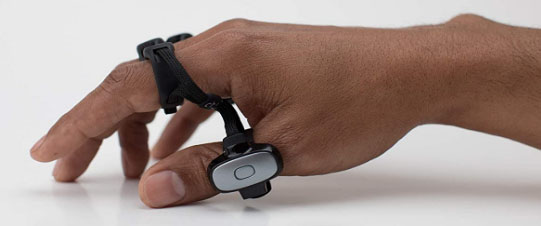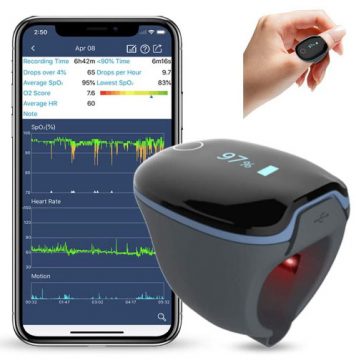 *Please Note: These are affiliate links. I may make a commission if you buy the components through these links. I would appreciate your support in this way!
History of Wearable Technology:
Wearable technology isn't simply popular and forefront; it is changing the manner in which we cooperate with ourselves, others, and our general surroundings. With so numerous agreeable, polished choices flooding the commercial center, it's simpler than at any other time to join cutting edge instruments into our everyday lives–like fitness trackers, smart watches, and even smart fabrics! Also, with the developing prevalence of wearables, odds are that you know at any rate one individual who utilizes these stylish accessories consistently. Yet, where did the idea of wearables come from, and how large is the wearable technology market extended to develop? We've revealed the intriguing history of wearable tech, alongside trends and innovations that could transform ourselves to improve things.
The pre-history of wearable technology begins with the watch, which was worn by individuals to read a clock. In 1500 the German designer Peter Henlein made little watches that were worn as pieces of jewelry. After a century, men started to convey their watches in their pockets as the petticoat turned into a popular thing, which prompted the making of pocket watches. Wristwatches were likewise made in the last part of the 1600s however were worn generally by ladies as wristbands. Over the long run, the watch decreases and more exact. In 1904, the pilot Alberto Santos-Dumont spearheaded the utilization of the wristwatch as it permitted him to have his hands vacant when piloting. This demonstrated that the wrist is an advantageous spot to wear a watch which drove individuals to begin utilizing wristwatches. People began to make wearables to use in each event, from instruments that help them dominate in betting matches, to rings utilized as a computational gadget by brokers, to electronic headbands utilized as an outfit in theaters, and a wearable camera tied to a feathered creature to take aeronautical photographs, among others.
Present day wearable technology is identified with both ubiquitous computing and the history and advancement of wearable small computers. Wearables make technology inescapable by consolidating it into daily life. Through the history and improvement of wearable computing, pioneers have endeavored to upgrade or expand the usefulness of clothing, or to make wearables as accessories ready to give clients sousveillance — the recording of activity commonly via little wearable or compact individual Hi-tech technologies. Tracking data like movement, steps, and heart pulses or heartrate is essential for the measured self movement.
The inceptions of current wearable technology are impacted by both of these responses to the vision of ubiquitous computing. One early bit of generally embraced pre-present day wearable technology was the calculator watch, which was presented during the 1980s. A considerably prior wearable technology was the hearing aid.
In 2008, Ilya Fridman consolidated a concealed Bluetooth mouthpiece into a couple of earrings.
Fitbit delivered its initial step counter in late 2010; Fitbit items have fundamentally centered upon activity tracking. Fitbit is currently claimed by Alphabet and is not, at this point an independent wearable electronics organization.
In the next years, smartwatches started to be delivered by significant electronics organizations just as by new businesses. One of the principal contributions was the Samsung Galaxy Gear in September 2013. Apple followed over a year later with the Apple Watch in April 2015.
In 2012, Oculus dispatched a Kickstarter mission to begin sales of the principal consumer virtual reality headset. In 2016, the Company, HTC delivered another age of the VR headsets that permitted clients to move uninhibitedly inside a virtual space.
In the last two decades, the wearable market has developed with unbelievable and mind-blowing speed.
The Garmin Forerunner, one of the first performance-tracking sports watches, went ahead the scene in 2003 and was trailed by well known devices, for example, the Nike+iPod Fitness Tracking Device, Fitbit, and Jawbone.

The first smart watch, was delivered in 2012, trailed by the much-advertised Apple Watch in 2014.

Today's most current wearable technology electronic devices may serve various capacities, from individual wellbeing observing to text-based notifications, yet it is anything but difficult to perceive how early wearables developed into the life-improving devices we appreciate today.
Advantages and disadvantages of Wearable Technology:
Every technology that we use today has some advantages and disadvantages. Now we will be looking into the pros and cons of the Wearable Technology.
As per the research conduct on the Wearable Technology devices and products, one out of 10 consumers presently owns and uses wearable technology gadgets. It's why the sight of people paying for goods with their smartwatches and tracking calorie burns on the treadmill with flicks of the wrist are becoming every-day sights.
Let me remind you the technology that literally changed the gaming industry. Remember Google Glass? The search giant's take on facial wearable technology was announced in 2012, but despite the inevitable fan fare it received, Glass was subjected to a great deal of criticism and ultimately Google announced that it would stop producing the on-going prototype in 2015.
Despite Google Glass' failure, wearable technology has continued to spark the public's interest. However, while its benefits at home, while travelling and during gym visits are compelling, what about the workplace?
Advantages of Wearable Technology:
Wearables can be used to collect data on a user's health including:
Time spent exercising

Blood pressure

Heart rate

Calories burned

Steps walked

physical strain

Release of certain biochemicals

Seizures
The wearable technology devices are found very advantageous in workplaces. Wearable technology can increase productivity. In workplaces the wearable technology devices can be used in different ways. When it comes to healthcare, doctors and nurses use wearable devices to monitor the current status of the patient, like the human body temperature, hearbeats etc, few of the advantages I have already mentioned above.
On construction sites it has its own uses, the workers can inspect the pipes hidden behind the walls, they can detect the high voltage concealed wires. They can check the water quality using pH meters, Turbidity sensors, they can measure the distance using a small laser based device. They can check the force, humidity, temperature, wind speed, light intensity, etc.
In the automobile industry, today we see many handheld devices, we can control the entire car using a small remote, or we can use a cell phone to control the car. The cars are embedded with touchscreens, you can play music, watch videos, use it for the navigation. Even small gadgets are designed for the traffic police to check if the driver is drunk.
In security monitoring the wearable technology has an outstanding role. One can monitor the entire house or office using a small handheld IoT supported device. The lockers can be monitored through alert messages, due to the invention of the ESP32 Camera, now you can monitor everything in live video streaming. Females can use small wearable devices against the kidnappers and stalkers. They can use a small keychain type remote to communicate with the device placed inside the purse, which sends the current location in a text message.
Wearable Technology Disadvantages:
Obviously, regardless of various advantages, wearables accompany a particular set of disadvantages.
Honestly, wearable tech can do plenty that standard cell phones and tablets can't do, however they additionally make them glare constraints. For instance, you're not going to need to compose an email on a watch, and keeping in mind that your arm band may illuminate to tell you when you've gotten a message it won't permit you to see it or react to it. Most bits of wearable tech won't accompany consoles since it must be little and advantageous.
You're likewise presumably not going to utilize a watch or a pair of glasses to make a call. While iPad and Androids are machines of numerous facets, most wearable tech is built around one very specific purpose. Despite the fact that that reason changes from machine to machine, one constant remaining parts: these devices basically aren't close to as flexible as cell phones in many territories.
One of the most clear protests one may have about wearable tech is its size. It's likewise a protest which doesn't matter at all to Google Glass and some other techs. In any case, the reality remains that you're commonly not going to need to wear a bit of adornments which is as large as an iPad or even a cell phone.
That implies, as a rule, wearable tech will be more modest than your normal telephone or tablet. That may make certain assignments harder to achieve, such as perusing the web for instance.
The issue of wearable tech not being as generally acknowledged is a period touchy problem. It will gradually ebb as individuals become accustomed to its quality, however for the not so distant future individuals who use wearable tech will be viewed as pariahs. This bias has just reappeared.
Right now, wearable tech isn't broadly perceived or acknowledged by the majority, and it won't be until it turns out to be more inescapable. So for the present, on the off chance that you need to utilize Google Glass instead of a cell phone don't be astounded when you get some strange looks.
Despite these cons, wearable tech is clearly a tremendously energizing idea. A long way from being so distant unrealistic fantasy, there are numerous items being delivered right now which could undoubtedly be put under that pennant head. Some have even as of now been delivered, however in restricted numbers generally. While wearable tech won't supplant cell phones any time soon, and likely won't be generally utilized for quite a long time to come, what's to come is splendid for this youngster industry.
Examples of Wearable Technology
The previous few years have seen quick turn of events and presentation of wearable technology items adjusted for clinical and medical care employments. These include:
In Louisville, Kentucky, wearable devices made via AIR Louisville are being utilized to screen nearby air quality, measure poisons, and distinguish hotspots for inhabitants with respiratory issues.

Cyrcadia Health has created iTBra, an insightful fix that can recognize early indications of bosom malignancy and communicate the data to a lab for investigation.

Wearable clinical alarm screens are stretching out more noteworthy portability and autonomy to the older and impaired.

Smart tattoos that contain adaptable electronic sensors are being created to screen heart and mind activity, rest issues, and muscle work. While these are impermanent, even inks are being investigated!

A smartwatch for individuals with Parkinson's sickness tracks manifestations and sends the data so that more customized therapy plans can be created.

Child checking devices furnished with GPS are accessible from numerous producers for as meager as $25.
Wearable Technology Market
Wearables may seem like the following new technology outskirts. In any case, how well known would they say they are, and exactly what amount will this market grow? As of now, one out of each five Americans claims some sort of wearable tech, and about 15% utilize their devices consistently. These generally early adopters may before long be joined by over 40% of US consumers, the level of purchasers keen on purchasing a smart watch eventually. Furthermore, out of the 52% of individuals who guarantee to know about wearable tech, 1 out of 3 said they were probably going to buy a gadget sooner or later not far off. It's little astonishment that wearable tech has become a multi-billion-dollar industry lately. By 2018, the wearable technology market in the U.S. is extended to reach $12.6 billion. Today, wellness tracking wearables alone are a $700 million industry.
Sources:
www.elearners.com
www.elearners.com
www.vapulus.com
en.wikipedia.org
medium.com